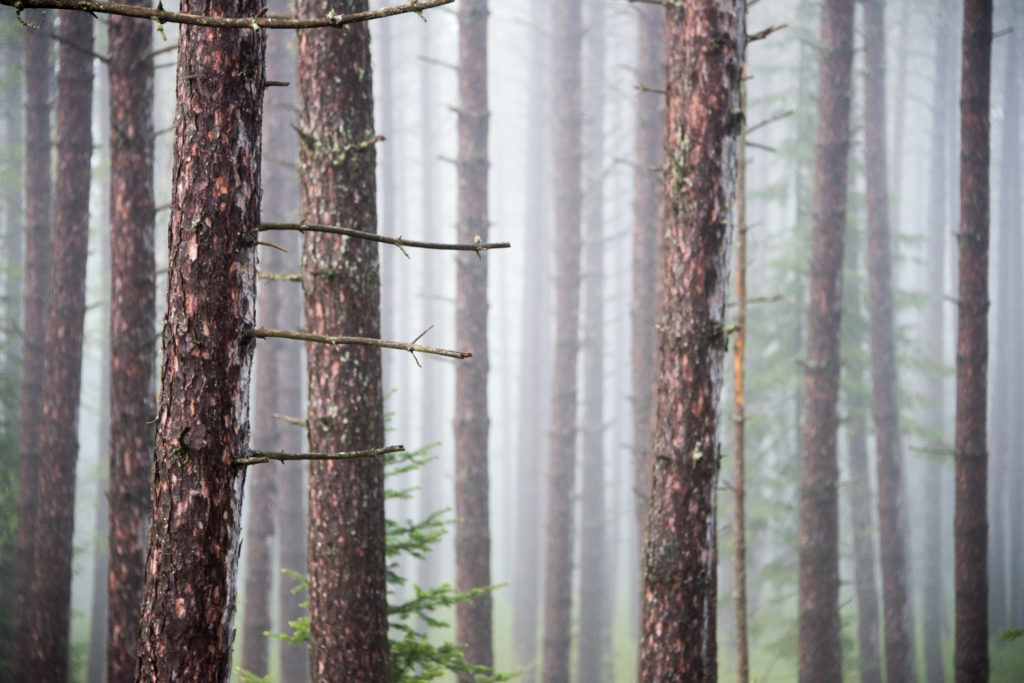 It's amazing how fast things change in the north woods.  After a seemingly unending, unchanging six months of white the transitions that occur during the first few weeks of spring are startling and can be hard to keep track of.   The changes are not just those of the natural variety.  While the woods are exploding with an unwavering fecundity that is making the most of the longest days of the year we are also seeing our annual influx of families as schools are letting out.  This flood of people typically lines up with the imminent explosion of the worst downside to our fertile spring conditions; bugs.  There is something ironic about the first five bugless weeks of spring being the quietest in terms of visitors to our neck of the woods.  Outside of asking about the weather, queries concerning current bugs conditions and how to deal with them is the next most common question.
I really do feel like I am beating a dead horse sometimes with the disclaimer I have to put on some of these blogs, but it is worth mentioning again.  These are the methods that work for me, the number of ways different people are affected by bugs is commensurate to the number of ways one can manage their presence.  Mostly these are just my thoughts on bugs more than any textbook way of working with them.
Just mentioning bugs might not be specific enough either as there is a veritable cornucopia of the little flying pests and each one can be dealt with differently.  Generally speaking, mosquitoes are what comes to mind when people are concerned about bugs, and in my experience they are the easiest to deal with.  There are many ways to keep mosquitoes from bothering you, and the best is to just not let them bother you; I guess that is more of mindset though.  Seriously though I think the amount of stress that mosquitoes cause people is a little over the top, ferociously swatting and swiping at bugs that happen to be in your personal space seems to be a waste of effort for me, but again I understand some people are more prone to being bothered by them.  A combination of increasing the intake of garlic and decreasing the frequency of showering and applying deodorants or perfumes is good place to start in preparation for spending any amount of time in the woods during the spring.  From a practical point of view long sleeves of the loose fitting variety and a little bit of DEET will go along way in alleviated the stress that is wrought by the infamous state bird of Minnesota.  If you really want to reach legendary levels as an enemy of the bug world stoke up a nice smoky fire to envelope your garlicky, un-showered, long sleeve covered body.  A little bit of DEET goes a long way and something that eats through plastic isn't really something I want to be dousing on my skin, so I keep it to the hat and back of my shirt.  Bug nets exist for a reason and some people find them to be the answer to keeping the bugs away.  On tents or around hammocks these makes perfect sense, but I will never understand their form as a head net.  Surrounding your face with a flimsy China-made Coughlans brand net just to keep a couple of bugs away seems much more bothersome than the bugs themselves.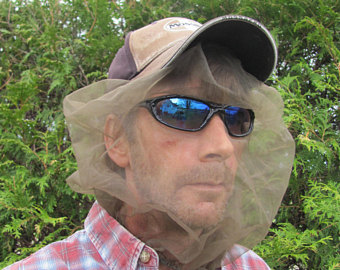 So there I said it, the bug everybody worries about the most doesn't bother me and I think it is the easiest to put up with and keep from actually biting you.  With that in mind there are bugs that get to me and cause me great fits of pain and anxiety that usually send me running for shelter.  The black flies and no-see-ums of the great north woods are two of the worst creatures in existence and when they are out in force a sudden belief in the devil occurs as there is no other explanation for their genesis than from the depths of his colon.  With your eyes and ear holes as their final target the black flies and their kamikaze ways can be hard to deal with, especially consider their imperviousness to DEET and most other bug sprays.  Long sleeves, heavy winds, and pungent campfire smoke are your only real options for quelling the relentless bombardment from these foul beasties (so much for sage advice from the expert on this one).  If the black flies weren't trouble enough their shitty little cousins the no-see-um are just as bad for different reasons.  While the black fly does bite and leave a nasty itchy little bump for days, they take a while to latch on and are mostly concerned with clogging your ears and eyes with their dead bodies, the no-see-um is stealthy in its ways and quick to bite.  The aptly named no-see-um packs a punch and while I've never actually extinguished a cigarette with my skin but I imagine it feels much like getting bite by a no-see-um.  Fortunately for the two bugs that get under my skin the most they spend the least amount of time around with their existence being all but a memory by early August.  So there you have it, it's bug season again and I don't know if you're any better off having listened to me rant about it, but either way I feel better.  You know what they say; the fishing is best when the bugs are the worst, so that's something…