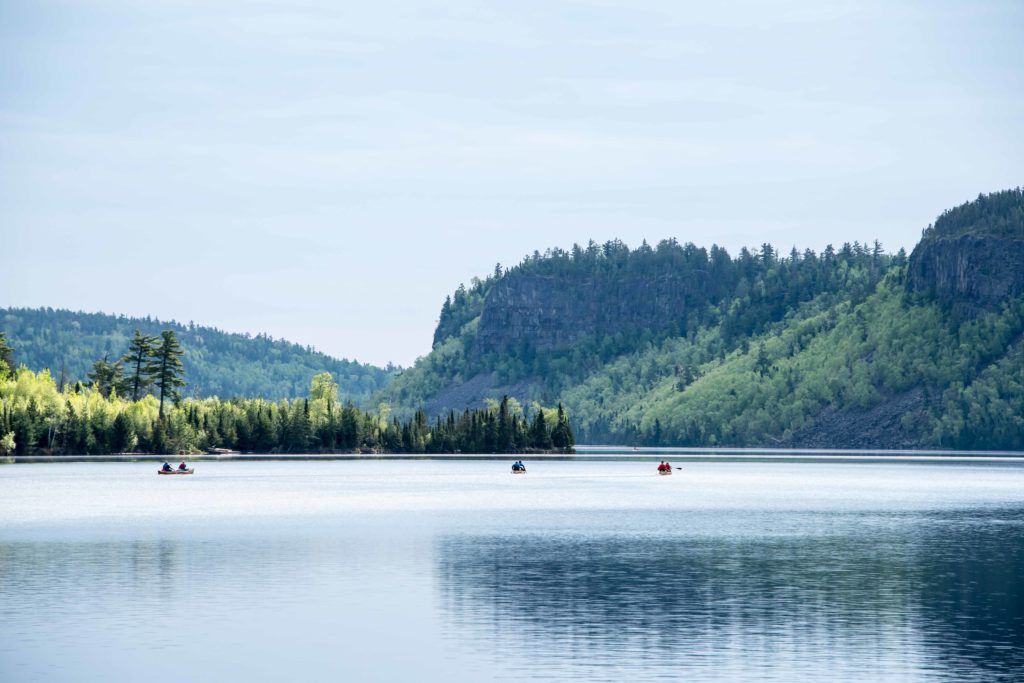 After an interminable winter that came on early and didn't give up without a fight the ice is finally out, the green up has just begun and the open water season is here up in the great north country.  There is truly a love hate relationship with winter up here and it is front loaded.  Those first flakes that fly and stick in November are a thing of pure magic and even while they portend inevitable cold and darkness they seem to lift the spirit and fill me with comfort.  It might be the combination of the sweet smell of birch smoke in the air, the warmth of the fireplace or the familiarity of pulling out my favorite sweater but some of my fondest and most distinct memories are of the late fall or early winter variety.  On the other hand, the reaction that the snows of April and god for bid May elicit are such that a word does not exist to properly describe them, they are beyond the opposite of how I feel when it snows in the fall.  A desperate, hopeless, red mist of rage overtakes my disposition whenever I see a forecast for snow in late April or May.  Of course the forecasts for snow in spring always exceed expectations, while the exciting potential snowstorms of early winter always leave me wanting more.  When that forecast 4 inches of April snow arrives in the form of 8 inches I sit back and wonder if I have ever seen anything that has filled me with such despondency and hate.  It is during these times that you might find me ferociously splitting wood or mindlessly hammering nails into a board that will never find joy as useful member of any meaningful structure again.    These are the thoughts and actions of a person who has endured 6 months of winter and cannot see an end.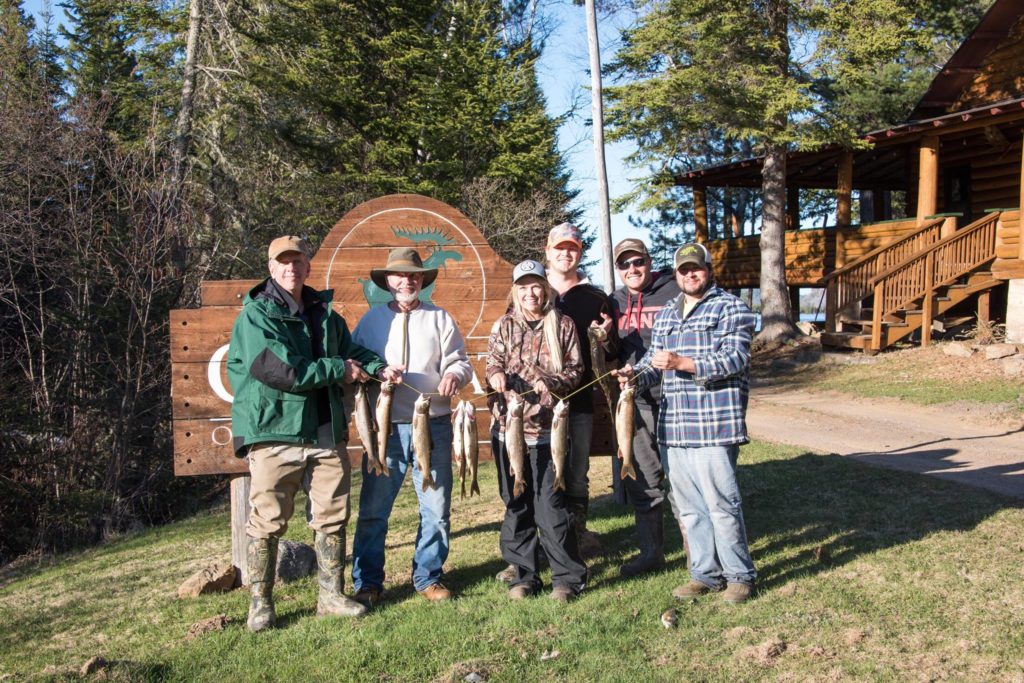 The toll that is exacted on my sanity during the annual bout of good versus evil is worth it though because when it's all said and done and spring finally takes hold (spoiler) we are treated to an incredible transformation that literally occurs overnight.  If you find yourself on an overnight camping trip into the boundary waters this time of year even for a few days you could start in a forest of brown death and end in one that is a color of green you only see for about two weeks a year.  If there isn't a Crayola crayon color named after this shade of green, there ought to be.  The infant leaves almost glow like neon with their fresh chlorophyll and fill me with the same hope and excitement as the first snows of winter.  Though while only a week removed from what seemed like a permanent white hell I couldn't be happier that spring is here; its funny how the mind adjusts.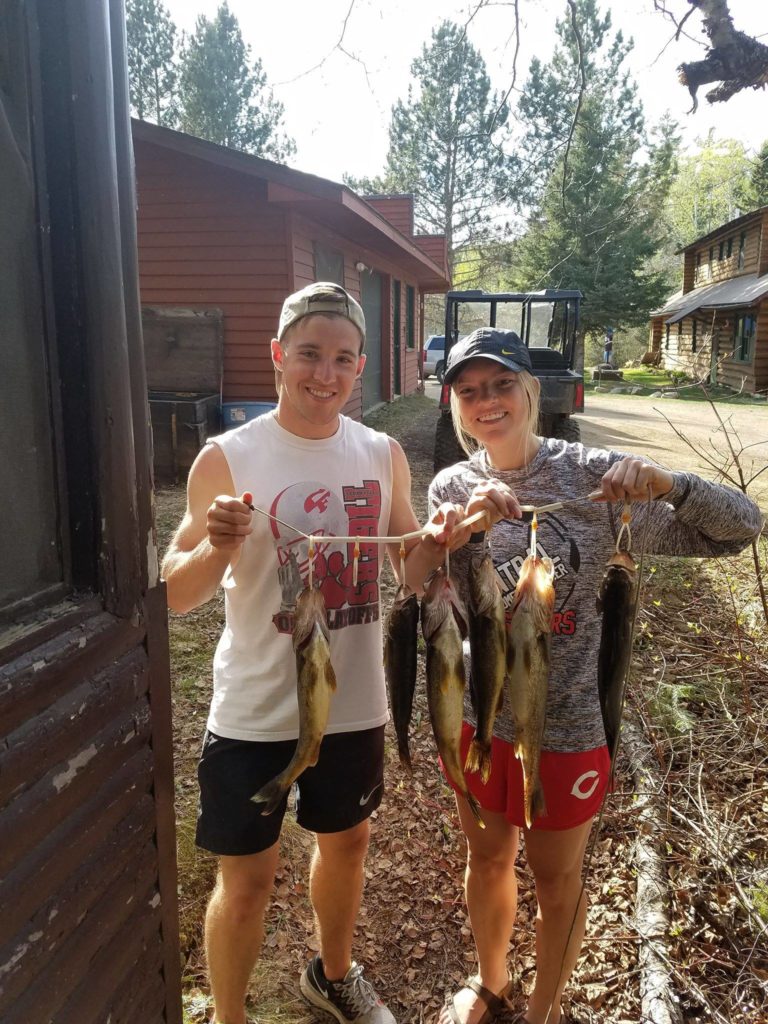 Unfortunately, because of the white menace we missed fishing opener on Clearwater Lake because of ice by a couple of days.  If the sun is out, we typically have to wait about a week after the ice goes out before the fishing really picks up.  We are right in the groove of excellent lake trout fishing on the area lakes.  Based on past years and what sounds like is producing right now I would recommend trolling a ¼ – ½ Little Cleo at depths around 10 feet about 10-15 fee off shore where you can find it.  Slip bobbers from shore with a frozen cisco works really well this time of year for lakers as well.  Mountain, West Pike, Daniels, and Moose are the go to lakes to find consistent lake trout this time of year and while this is the best time of year to fish Clearwater for them it can still be a little slow without ciscoes.  We have finally had some successful reports from East Bearskin and Crocodile Lakes for walleyes as well.  Your best bet for early season walleye is a slow presentation of minnows or leeches, specifically on a slip bobber, jig, or lindy rig.  While we have heard of a couple of people running into smallmouth bass it is a little too early to count on finding them consistently.  In general, we are about a week to ten days behind schedule in terms of fish activity and I wouldn't expect the smallmouth bass to start hitting hot and heavy for another couple of weeks.  We have not had any reports from big toothy (northern pike) as of yet, but if there is any fish that doesn't require any special technique its him.  My general rule is that if it moves it'll catch a pike and the more obnoxious the better.  The desperate days of a never ending winter are behind us and the spring that we truly deserve is here and I transition into my love hate relationship with rain, which is a different story altogether.