This Lake Trout and Smallmouth Bass lake offers one overnight entry permit per day, and flies somewhat under the radar in an otherwise very popular area of the Boundary Waters.  It is most likely overlooked due to the fact that it has one easy portage in but difficult portages out if you want to extend your trip to either Rose or Rove Lakes.  These circumstances typically leave this permit available longer than most in the immediate vicinity and it can make for a great last second option if you are willing to work.  There are four slightly above average campsites on Daniels Lake.
Interested in learning more?  Check out Tumblehome: A Boundary Waters Podcast: Daniels Lake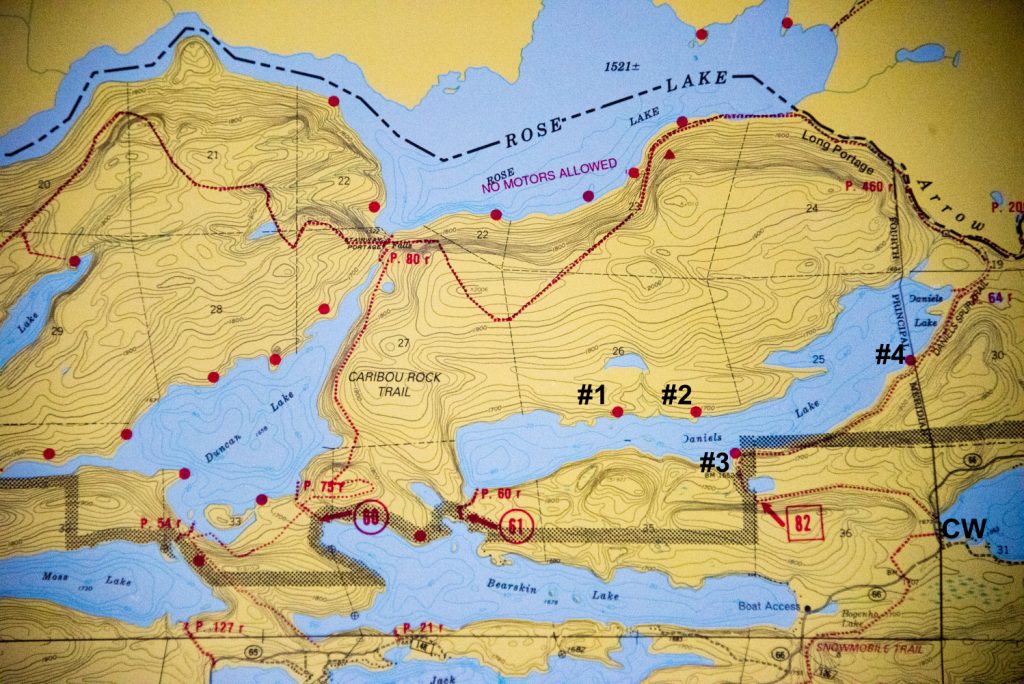 Campsite #1
If there is one site that should be avoided on Daniels Lake this is the one.  If you can even find this spot what you will discover is a small, brushy site with no clear view of the lake and a sad fire grate.  This is your text book "port in a storm" BWCA campsite.
Tent Pads: 1?  |  Landing: D-  |  Fire Grate Area: F  |  Overall: D-
Campsite #2
Just down the shore from the first site on the north shore of the lake is a fine spot to lay your head for the night, or even basecamp for that matter.  Arguably the best site on the lake it offers lofty views of Daniels in both directions while still maintaining privacy and plenty of tent pads and hammock options.  The landing is the only real negative aspect of this site.
Tent Pads: 3  |  Landing: C-  |  Fire Grate Area: A  |  Overall: A-
Campsite #3
On paper this is a great campsite, but keep in mind the Daniels Spur Trail with access to the Border Route Trail runs right through it.  This can be a nice if your looking to hike right out of your campsite, and awkward when a group of sunrise hikers ambles through your peaceful breakfast.  It is low lying with plenty of space to spread out right on the water, which makes it prone to flooding.
Tent Pads: 4  |  Landing: A-  |  Fire Grate Area: B  |  Overall: B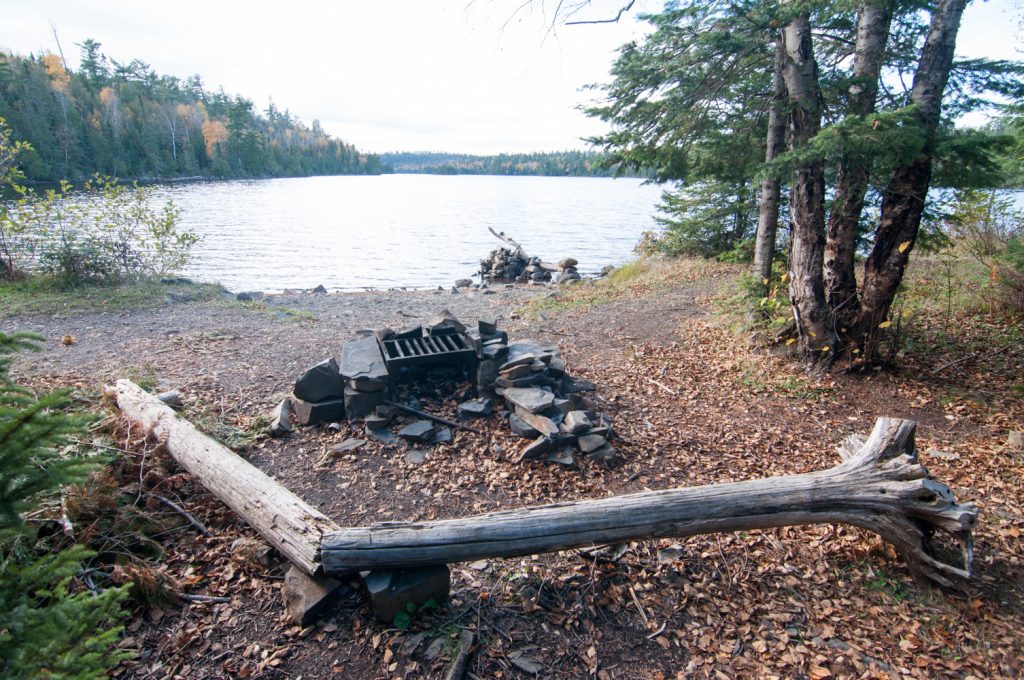 Campsite #4
Like campsite #3 the last campsite on the far east end of Daniels Lake also sits right on the Daniels Spur Trail, but it sees less foot traffic as it is farther away from the trailhead.  The site itself right on the water with plenty of tent pads but was recently battered by a windstorm which has left it a tad shabby.
Tent Pads: 2  |  Landing: B  |  Fire Grate Area: C  |  Overall: C+