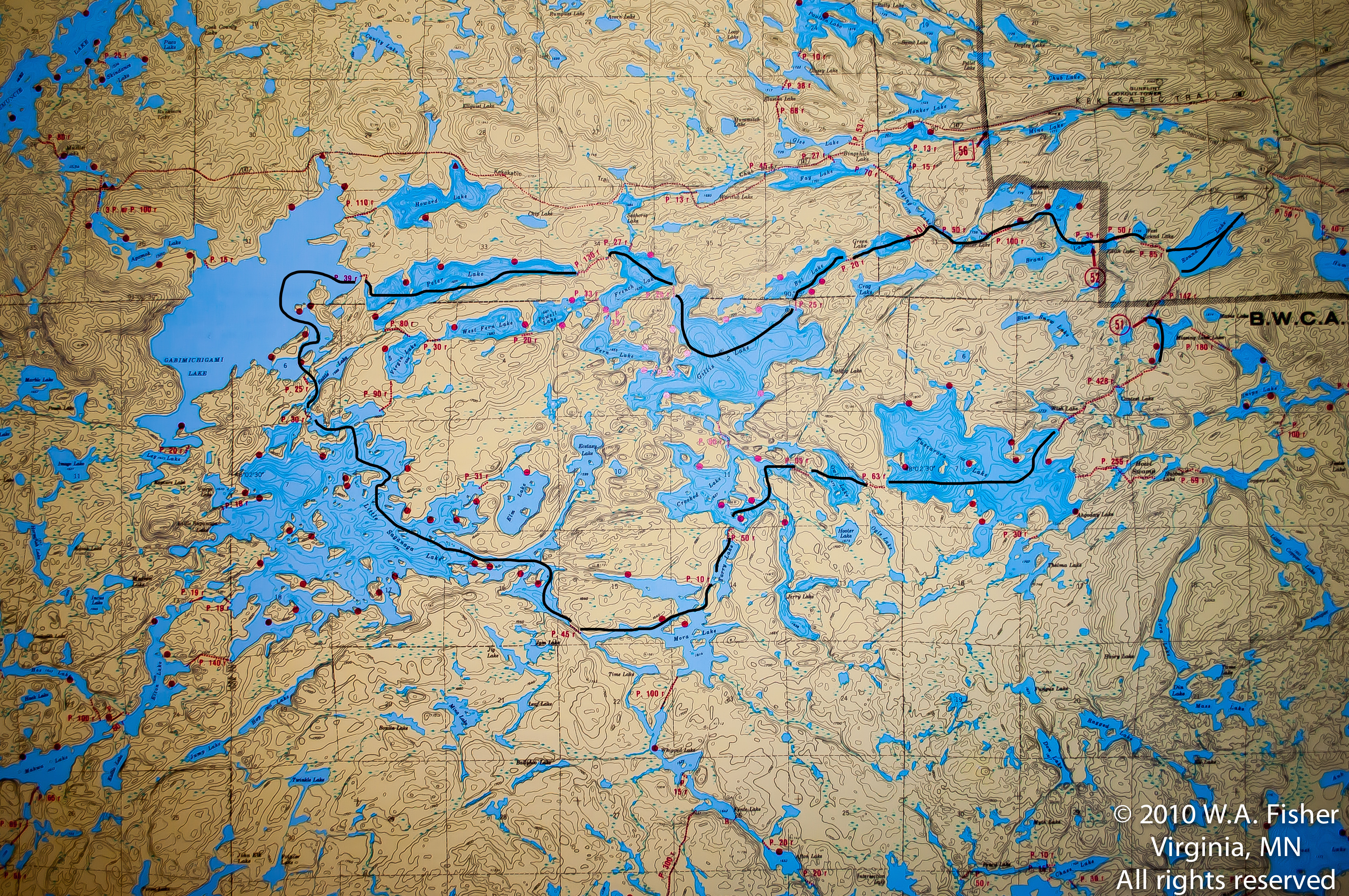 | | |
| --- | --- |
| Difficulty levels | Moderate to difficult. Some difficult portages. |
| Route Times | 4 to 5 days |
| Lakes | Round, Brant, Flying, Bat, Gillis, French, Gabimichigami, Little Saganaga, Mora, Crooked, Owl, Tuscarora, Missing Link |
| Entry Points | #50 (Brant) or #51 (Missing Link) |
| Route Highlights | Plenty of excellent campsite options, Mueller Falls, Kekekabic Hiking Trail access, secluded back bay campsites. |
Although this route begins with rapid fire portaging, and ends with a 428r doozy, the work is worth it. Gillis, Gabimichigami, Little Saganaga and Tuscarora Lakes all offer plenty of 5 star campsites.  There are a multitude of options to extend or shorten this route, making it a great option for groups on the fence about how long they want to spend in the park.  Mueller Falls and access the Kekekabic hiking trail make for great day trip options.  Fishing through the area will predominently consist of Lake Trout and Northern Pike.