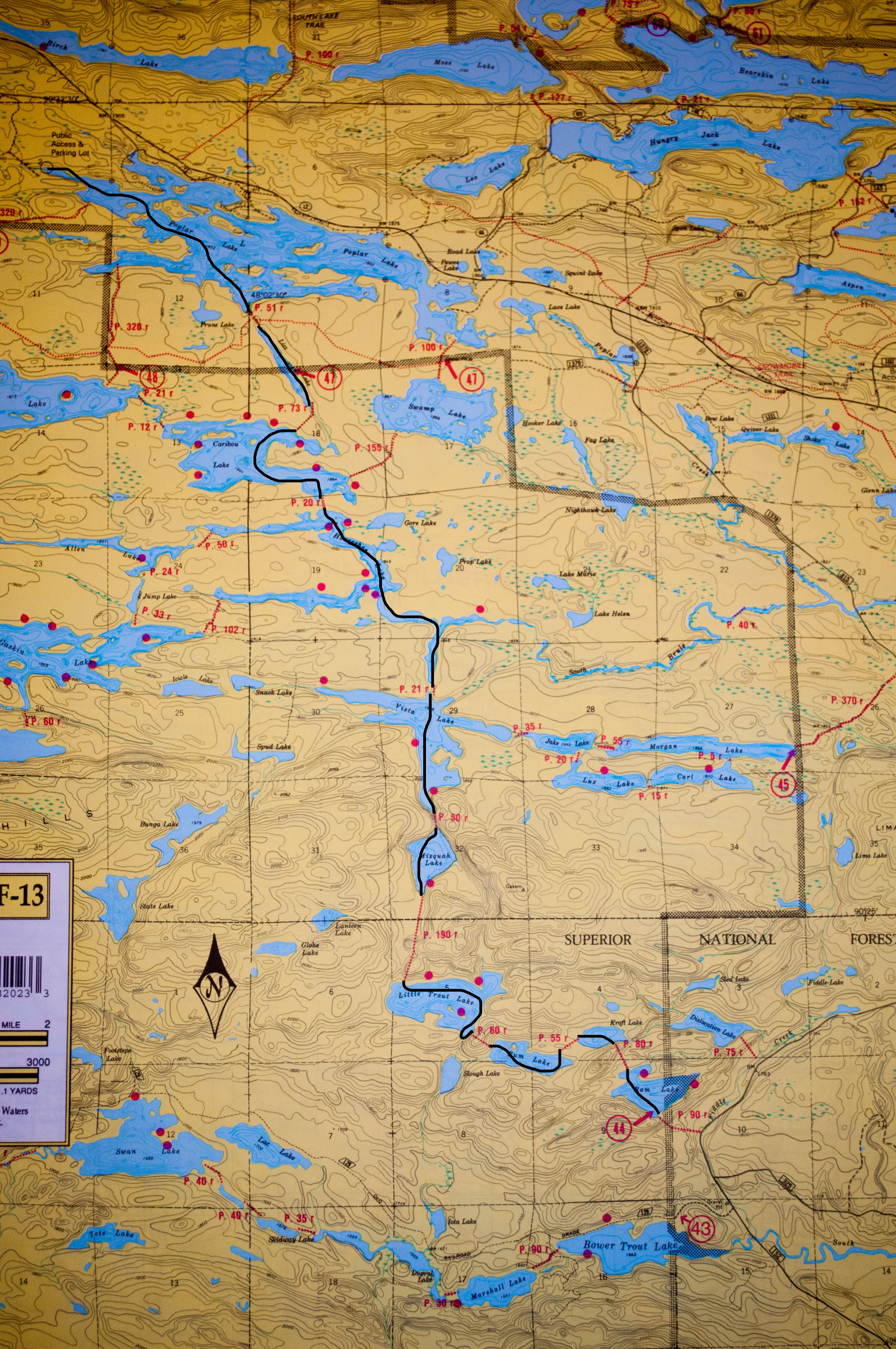 | | |
| --- | --- |
| Difficulty levels | Moderate — Smaller-sized lakes. The difficulty will depend greatly on which exit point you choose. |
| Route Times | 3 to 6 days |
| Lakes | Poplar, Lizz, Caribou, Horseshoe, Vista, Misquah, Little Trout, Rum, Ram |
| Entry Points | #47 (20 minutes by shuttle van) |
| Route Highlights | Excellent fishing, smaller secluded lakes |
If your idea of a great time is fishing in the morning, fishing in the afternoon, and fishing in the evening this is the route for you. It is one of the better Walleye and Pike fishing areas on the trail. Heading even further in will reward you with better wildlife options since most of the terrain is flat and has some marshland, which is favored by animals like moose There are many options for both base campers and migrant campers. There are several exit points for this route. If you aren't able to get a permit for this entry point we can put you in at Bower #43, Ram #44, Morgan #45, Meeds #48 or Skipper & Portage #49. Exit points can be any of the above mentioned entry points or Brule, Missing Link or Cross Bay.