At roughly a latitude of 48° N and healthy distance from any major metropolis our location at Clearwater Lodge makes for a perfect place to catch the northern lights.  Also known as the aurora borealis this incredible light display is primarily caused by a disruption of the magnetosphere by solar winds or flares leading to the ionization of particles in the upper atmosphere.  Throughout the year the lights can only be seen around the poles with more intense solar flares needed to expand their reach into lower latitudes.  When these stronger events occur you still need a few things to be on your side if you want to experience their beauty.  I am clearly no scientist and my understanding of how these mysterious spectacles work is paper thin, but my experiences with them over the years have led me to some simple explanations that will help keep your expectations in line with reality.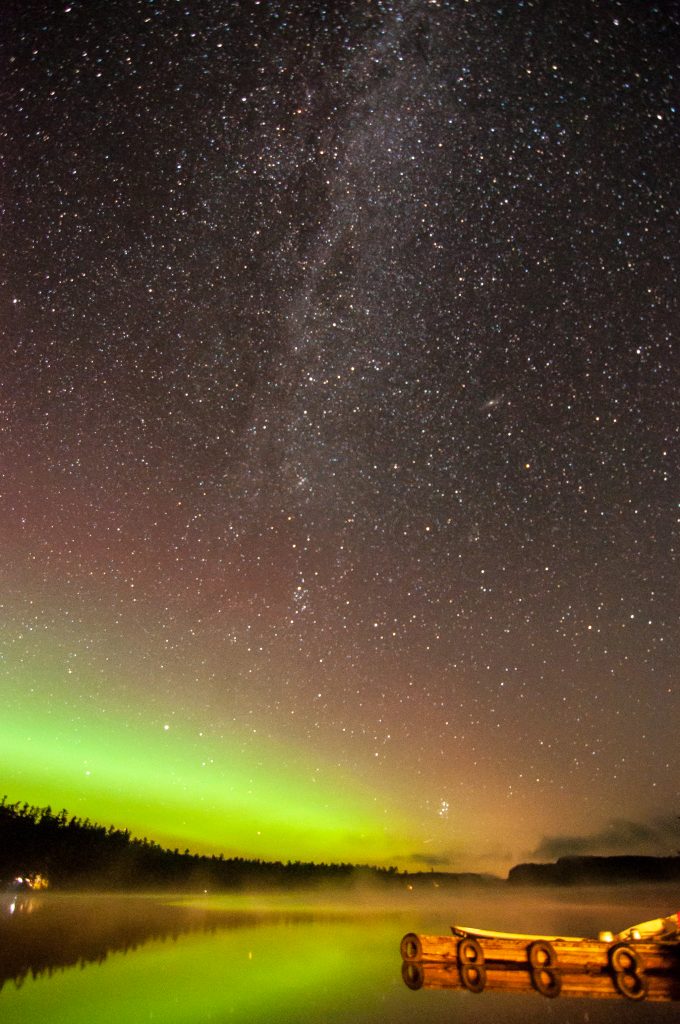 Before we get to the basics there is one more bit of science to keep in mind if you are hoping to catch a glimpse of the lights; the solar cycle.  Think of the sun as a very slowly beating heart that beats every 11 years or so.  These beats are known as solar maximums and this is when the sun is most active, during this time of increased activity it will produce more sun spots and emit higher levels of radiation, which are both the root causes of the lights.  While the aurora displays can occur at any time throughout the cycle it clearly helps to be closer to solar maximum, especially for people at lower latitudes who need the more extreme interactions to occur for a chance at seeing them.  Unfortunately, we are currently on the back side of the last solar max which occurred in 2014, heading towards fewer sun spots and the dreaded solar minimum.  We regularly get asked about the lights and what the chances of seeing them and while we are better positioned than a lot of places your chances of seeing them on any given night are still quite slim, even if it is a solar max year.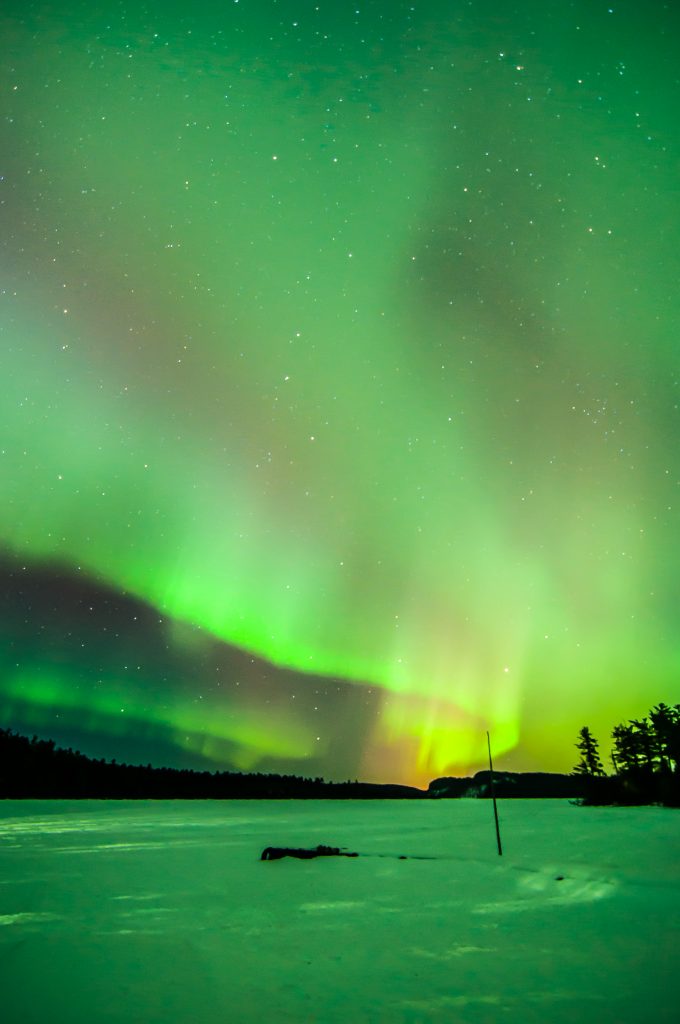 Along with the solar cycle the time of year plays the second biggest role in your chances of experiencing the lights.  Most people assume they only occur in winter which is an easy assumption to make as almost all of the pictures you see of them are taken above a snowy landscape, but in reality there is not any time of the year that is better than another.  This presence of snow is because most of the places one can regularly see the lights are in arctic climes and the nights are longer during the winter which increases your chances of seeing them.  Obviously it has to be dark to see them and even if there is some action in the sky it won't matter when it doesn't really get black enough until midnight in the summer.  To add even more fuel to the enigmatic flames for some unknown reason the frequency and intensity of geomagnetic activity increases around the equinoxes.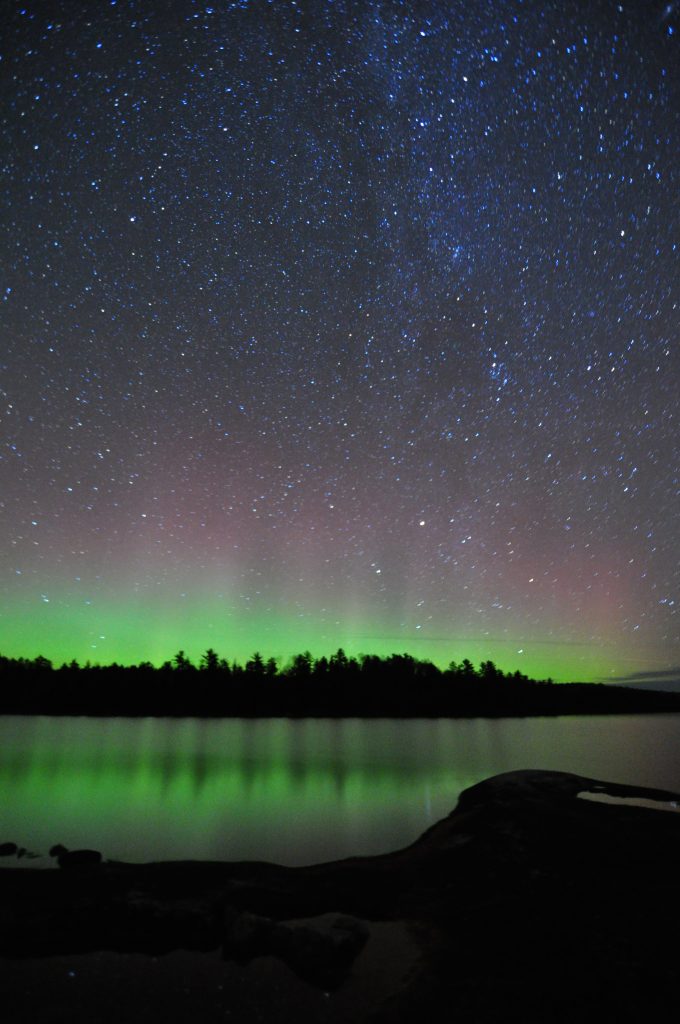 There is nothing more frustrating than hearing about an earth facing sun spot that has produced a coronal mass ejection (a cloud of plasma and electromagnetic radiation) and watching multiple "space weather" sources forecasting impending severe geomagnetic storms only to step outside on the night of the big show to cloudy skies.  This is another reason winter is the best time to see the northern lights as most nights in winter in our neck of the woods are free of clouds.  On top of the cold winter nights not being conducive to clouds there is typically very little humidity or haze that you see in the summer months meaning you will get an unfiltered view of the lights as well.  Depending on the phase of the moon the brilliance of the lights during a storm can be greatly diminished; as if our list of elements that needed to align in order to experience the lights needed another item.  For the most part the light from the moon will only decrease your ability to see the aurora, but a full moon reflecting all of its light off of the white snows of winter will make all but the most intense storm invisible to the naked eye.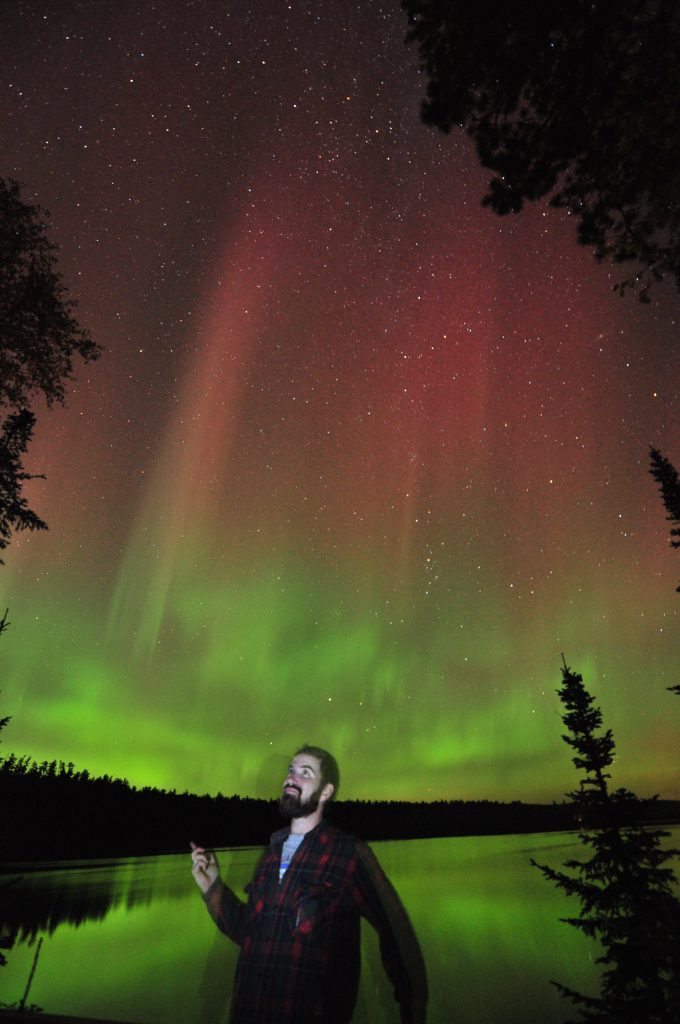 I have been fortunate enough to see the northern lights on a number of occasions in a variety of forms.  The most common form of aurora I have seen is the hazy white arc that creeps up over tree line and occasionally shoots a movie premier like spire of light or two that creeps ever so slightly across the sky.  Multiple times I have been caught off guard while driving by incredibly ephemeral un-forecast light shows of greens a whites that dance over head.  It's the experience of standing under massive undulating ribbons of otherworldly light and laughing with a child like giddiness that I will always remember though.  The actual experience in the moment is what it is all about but there is another aspect of witnessing one of this universes most beautiful acts that keeps giving after the show stops; the odds.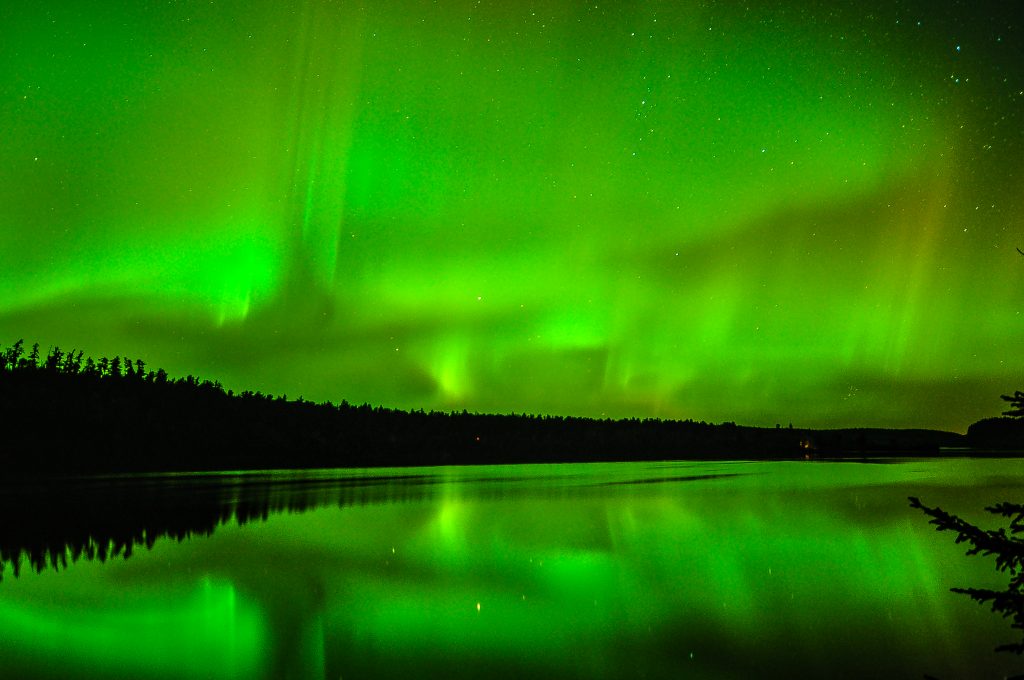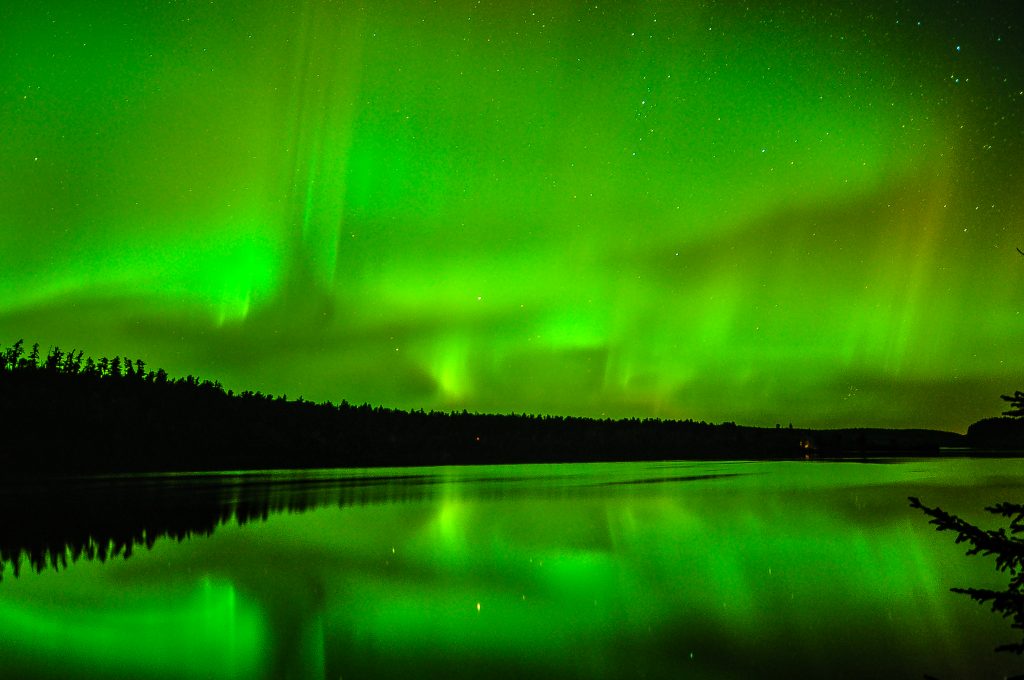 92 million miles away a sun spot forms and as it turns towards earth it spits out a massive cloud of potential and spends up to five days hurtling through space before disrupting parts of our atmosphere and creating the lights that become visible to you who happens to be at a high enough latitude standing under clear skies on a moon-less night, are the batteries for your camera charged?