Petra Boostrom was famous in the Northwoods for her fresh fruit pies, and we've carried on the tradition. Our Clearwater bakery items can make a great vacation even better!  We bake most items every week, but every item is not available every day.
All items are available with 48 hours notice, however, and we would love to prepare an order just for your visit.  Look over our menu below, then let us know what you'd like on what day(s) via our Breakfast and Bakery Order Form.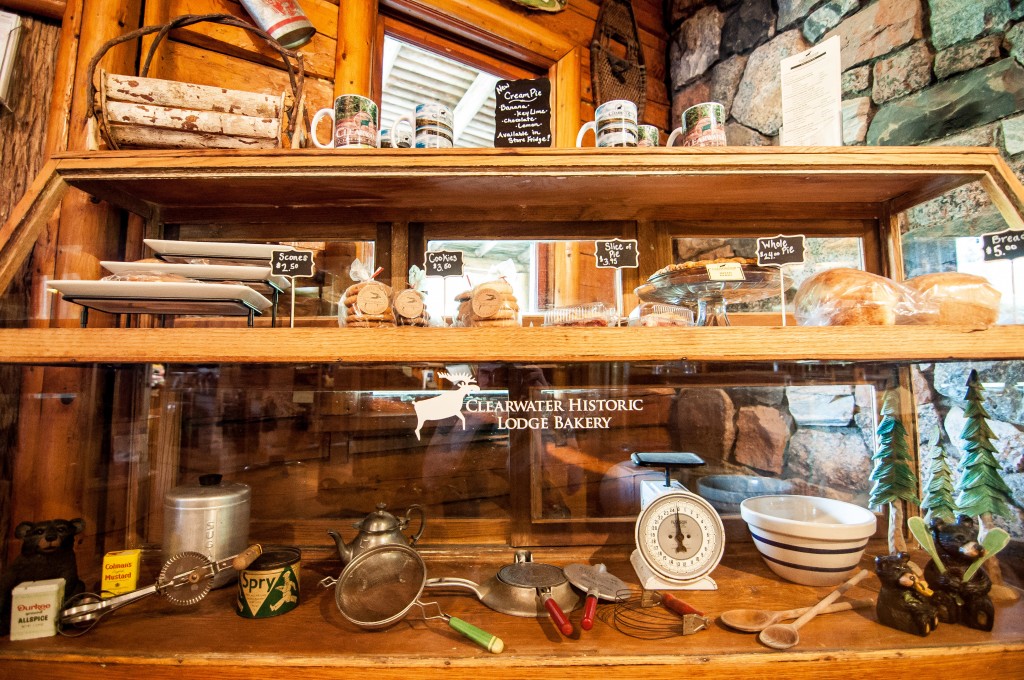 Bakery Menu
Whole Berry Pies – $24
Our fresh fruit and other pies are made from scratch. Flavors include: blueberry, strawberry rhubarb, apple, peach, cherry, mixed berry, or raspberry. (We can also take special pie requests.)
Chilled Cream Pies – $20
Made with from scratch Oreo and graham cracker crusts flavors include: banana cream, lemon cream, key lime and chocolate cream.
Homemade Bread Loaf – $5
Our white and wheat bread is made fresh daily.  Crusty white, American white sandwich, caraway rye and banana are available to order.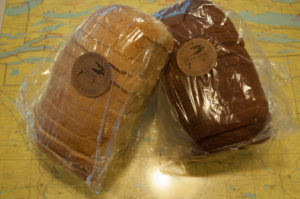 Cookies – 1/2 Dozen – $3.50 |  Dozen $6.00
Choices include: chocolate chip, M&M, oatmeal raisin, peanut butter, sugar, and molasses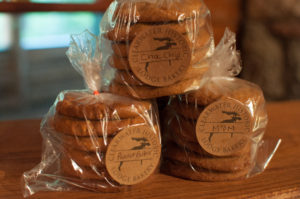 Cinnamon Rolls with Buttercream Frosting 6 pack – $14
Caramel Rolls – $15
Pecan Caramel Rolls – $16
Scones – $2.50 Each
Choices include: raspberry & white chocolate, blueberry, and apple cinnamon.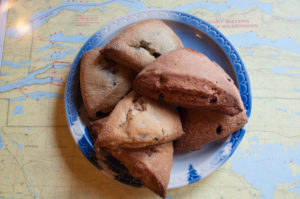 Brownies – $2.50 Each
Monster Bars – $2.50 Each
Loaded with peanut butter, chocolate chips, M&M's and oatmeal, this is a treat you'll remember!