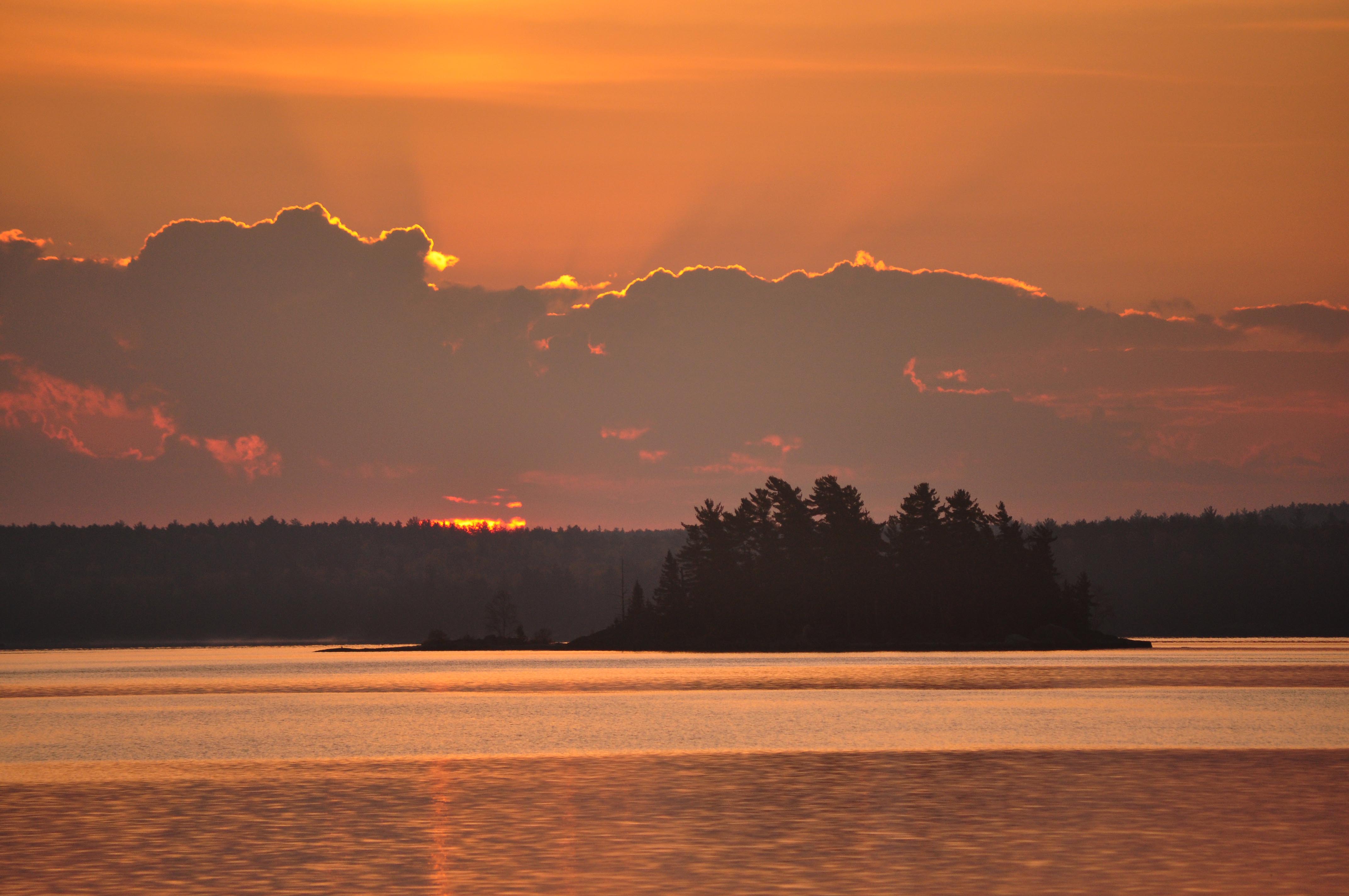 There are moments of discovery in life that make you question your decision making abilities.  While most habits are hard to break these discoveries immediately take the place of your old ways and make you wonder why you ever did it that way to begin with.  Everyone has these moments I am sure, one of mine was discovering the hammock as an alternative to sleeping on the ground while camping in the Boundary Waters; I have not slept on the ground since
How somebody gets a good nights rest is a quintessentially subjective topic, sleeping in a hammock works for me and I am not here to tell you your ways don't work, but I am going to try.
For the longest time I loved everything about paddling and camping in the BWCA, except the end of the day.  For as long as I could remember I had tossed and turned in tents only to wake up slightly rested with sore shoulders and hips; even with the thickest of sleeping pads.  After a long day of paddling and portaging it seemed a shame to not be getting great sleep.  I had always packed hammocks with for afternoon lounging and reading, so the transition to spending a night in one was quite seamless.  Waking up fully rested in the BWCA after my first night in a hammock felt like eating my first peanut butter and jelly sandwich.  How is this possible?
Properly setting up your hammock is a crucial step to experiencing a comfortable, restful night in the air.  A loose banana shaped hammock strung between two trees is what most people picture when a tight, entirely flat hammock is what the best set-up looks like.  Most hammocks will slowly stretch throughout the night, so you'll want to start out almost as tight as possible.  Pulling the hammock as tight as it needs to be will lead to it pressing on your shoulders while laying down making the use of a sleeping pad necessary.  While using a sleeping pad will spread the sides of your hammock for more comfortable sleeping it will also provide much needed warmth on cold nights.
Bugs and rain are the two biggest concerns people have for converting to hammock camping.  While there are a number of products out there that come with built in rain flies and bug nets I feel a simple set up works best for me.  I prefer to use a double sized Eagles Nest Outfitters hammock with a 12'x12' silicone tarp from Cooke Custom Sewing for protection from the rain.  I have found that sunrise and sunset are the only two times throughout the day that mosquitoes are truly bothersome enough for me to need a bug net.  If the bugs do get bad I can always take advantage of the double sized hammock to pull it across and cover myself.
If the prospect of sleeping well in the Boundary Waters was not enough for you imagine the space and weight you will free up by not having to pack a tent.  Imagine having the freedom to set up your sleeping space wherever you want; not having to worry about finding a flat dry spot for your tent.  Imagine waking up in the middle of the night to the green glow of northern lights dancing over head or imagine waking rested to experience the silent gray chill of dawn anticipating sunrise.  At the very least imagine giving it a try.
Sweet Dreams!