Grand Marais Lodging
Being one of the last large cities before you get to the Canadian border there's a great deal of Grand Marais Lodging available. In the city itself there are a great deal of hotels, B&B's, and other such lodging. Outside of the city there are quite a few lodges but few with the amount of history that Clearwater Historic Lodge has. Besides being around for over 100 years, Clearwater Historic Lodge is constantly updating and expanding.
Grand Marais Lodging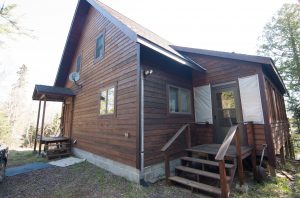 Currently we have 11 different cabins and our main lodge building. Many of these cabins have been around for the better part of a century. We have recently acquired a few new cabins that we've made ready for the 2017 season. Cabin Eleven, our newest cabin, is absolutely massive! It is a four-bedroom, three bathroom cabin that sits in between the lodge and the other side of the bay. It comes equipped with a dishwasher, washer and dryer, internet, and a screen porch. With enough beds to comfortably sleep 20 people, it's a great family cabin. If you'd like to see a more in-depth look of the cabin, click here to view its floor plan.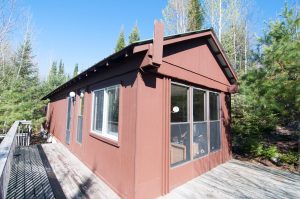 Cabin ten is our other new cabin. It's a two-bedroom cabin that sits on the other side of the bay. It is perfect for those who want more solitude and privacy. Cabin ten has a private dock and private fire pit area and is pet friendly. It's right by the lake which makes getting out onto the water very easy. It's got a great view of the palisades which are sure to brighten your day anytime you look out the window. We think it looks good right now but will be putting in some time (when we find some) into making it look and feel like the rest of our cabins. It'll still have its own unique look and feel, but we want its quality and appearance to match what our customers have come to love and expect.
Extended Dates
In addition to our new cabins we're also expanding our season. We realize that as much fun as Spring and Summer are in the BWCA, there's still plenty to do in Fall and Winter. We'll be opening up a few of our cabins to allow people to visit year round. This will afford people the chance to get in some great ice fishing, snowshoeing, and other winter activities. More details will be coming as the peak season slows down.